This article are sharing about facts that you need to know about domain with email hosting
In the online world, people are being fed with so many information that you can get just by a flick of your finger. Social media platforms such as Facebook, Instagram, and Twitter became the go to site for most of the society all around the world.
But what if they want to create their own website for their business or interest? What are the things that they need to know about creating a website? One of the most commonly used terms for website creation is domain with email hosting.
Surely you have lots of questions about this term. No worries, lets explore all things related to domain with email hosting including 4 facts that you need to know about domain with email hosting.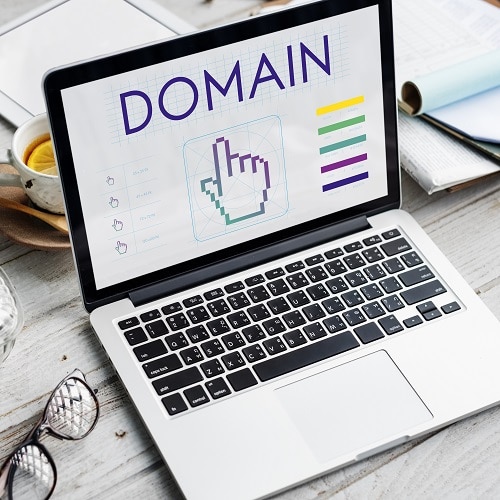 If we talk about domain in it's general terms, it refers to an area of control as well as a sphere of knowledge. However, it is a different case if we are talking in terms of computing and telecommunication
A domain contains a set of network addresses (Eg: www.therichscents.com) which is organised in different levels as the top level identifies geographic or purpose commonality. Each domains have their own distinct IP address. You should also have a knowledge regarding this matter:
An email domain is a useful tool for users to receive emails from your customers. It also increases the customer's trust towards your website. Generally, you could create an email domain on your own which is by firstly getting a domain name.
Next, you need to connect to your email provider. The final part is optional, which is connecting your email domain to your favourite third-party email host.
A custom webmail is always good for your business because it could create brand visibility, increases your credibility, as well as brand marketing for your business.
Web hosting actually refers to the storage location in which you are able to place your website content files. The users that search for your web address makes the domain name to direct them to the files stored in the web server, resulting in them able to view your website via. online.
Pretty simple, right? Now that we understand about the definitions of domain and web hosting, lets explore the 4 facts about domain with email hosting:
1. Both Needs One Another
One undeniable fact is that domain and web hosting needs one another. If you only have a domain without hosting, then it will be rendered useless for Google to index your website into their search engine as your domain does not have any content with the lack of hosting.
2. Free Email Accounts Vs Paid Email Accounts
Free web hosting is always available for you to use. However, there are certain limitations that comes with it such as fewer storage data, has multiple ads, fewer file attachment limit (eg: 10MB file attachment limit), and many more.
Whereas paid web hosting will provide easier User Interface (UI), larger file attachment limit, provides spam protection, email filters, mobile and desktop sync, and many more features depending on which service that you subscribe to.
3. You Can Purchase Domain Name and Web Hosting Separately
Many users who are new to this thought that they need to purchase domain name and web hosting from the same company, however that is not true because you could buy it separately.
There are few advantages when you buy it separately, such as better long term pricing, easier for you to manage multiple domain names, as well as being easier for you leave transfer web hosting to a different provider.
4. Different Types Of Website Hosting
New users are not aware that there are 5 different types of web hosting that you could choose, and each of the types differ from one another. The 5 types are shared web hosting, VPS hosting, cloud hosting, hosting for wordpress, and email hosting.
Those are the 4 facts that you need to know about domain with email hosting. If you are currently searching for professionals who can help you create your own domain with web hosting, you can click on this link.